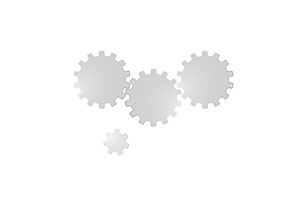 When you need plastics industry equipment or equipment appraisers, choose a company that stays on top of industry trends and market shifts by staying active in several relevant industry associations. Arlington Machinery maintains active membership with the top industry associations in order to provide our customers with the best, most-up-to-date expertise and consulting. As members of AMEA and PLASTICS, we are held to high ethical and industry standards. This is one more way that Arlington Machinery strives to maintain the trust of every customer and to remain the premier choice in the plastics industry.

According to their website, the AMEA's mission is to "…certify and accredit the most qualified capital equipment appraisers in the appraisal industry through promotion of standards of professional appraisal practice, ethical conduct, and market-based experience." Arlington Machinery is proud to be one of the members that have been able to demonstrate the needed proficiency to be part of this prestigious organization.

Since 1937, PLASTICS (formerly SPI) has been providing support and education to our members through education and advocacy. Our committees and events such as our signature global tradeshow NPE, bring the boldest and brightest innovators, influencers and new technology together to create connections and showcase our industry. In addition to supporting the industry, we also seek to advance sustainability.

For more than 70 years, this event has brought the entire industry together. NPE is produced by Plastics Industry Association (PLASTICS,) and buying teams from more than 20,000 companies will be in attendance along with equipment appraisers and others. This is a can't-miss event for anyone in the plastics industry.

The Investment Recovery Association is the professional organization for managers of surplus and idle assets and a diverse group of suppliers to the industry. The Investment Recovery Association is the premier resource for companies and individuals engaged in the professional management of surplus and idle assets.