At Arlington Plastics Machinery, you can find a range of services that will fit any need you might have. Since 1987, we have been a leading machine service company and we aim to constantly exceed your expectations. To further our reliability, we offer premium industrial warehousing with temperature-controlled storage for your machinery and heavy equipment.
Industrial Storage Facilities for Machinery and Heavy Equipment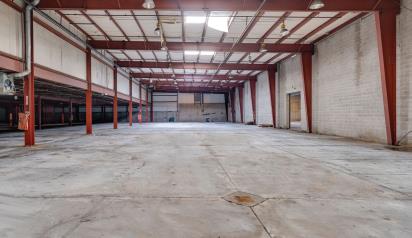 Whatever machinery you need to store with us will be taken care of by our experienced professionals. Industrial machinery is what we do best, and when you need to put your heavy equipment from the factory floor into temporary or long-term storage for any reason, our commercial warehousing facility can handle needs of virtually any size.
Spacious: Our industrial warehousing space sits at 140,000 square feet of machinery storage space.
Heated: Our temperature-controlled industrial storage space is heated to keep your machinery safe and in top condition.
Access: We have 6 interior docks within our skid and crate building.
Resources: Our warehouse personnel and equipment offer the capacity to lift 60,000 pounds to add ease and efficiency to your job.
Electric: When you need to test or periodically run your equipment, our 2400 APM, 480 Volt electric is optimal for industrial machines.
Specialized Machinery Warehouse Services
When you need heavy equipment storage for machinery of any size, we are the professionals you can count on. Some of the specialized amenities you can get with our warehousing and storage services are:
Equipment Warehousing and for Manufacturers and Other Companies
Machine Warehousing for Products of All Sizes
Skid and Crate Building
Technicians for Machine Testing and Powerups
Electric Motor Testing
Machine and Fabrication Shop
Machine Cleaning and Painting Services
…And More!
Call Now for Premier Industrial Warehousing and Storage
When you need space for your large machinery or heavy-duty equipment, Arlington Plastics Machinery's industrial storage facility can accommodate you with ease. Our professionals are backed by years of experience and will always provide you with the best services.
From simple storage to making sure your machinery stays as good as you left it, we do it all. So, give us a call for more information on our storage and warehousing services. You can also fill out our online form and we will get back to you shortly!